Jack Vettriano: A Celebration
March 2014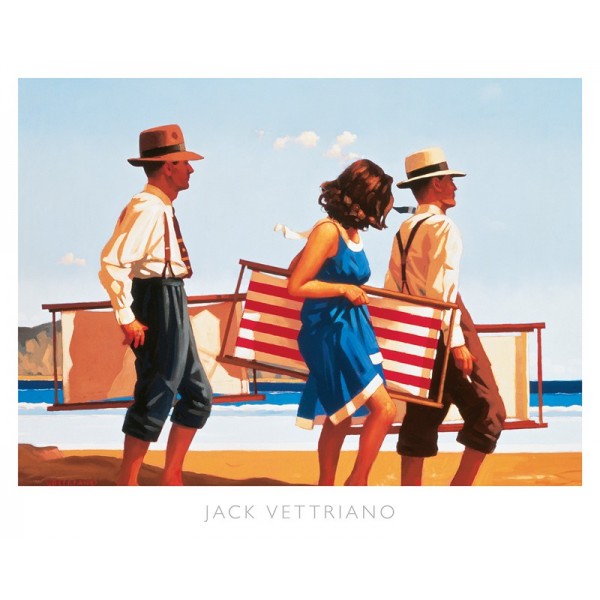 Sweet Bird Of Youth Poster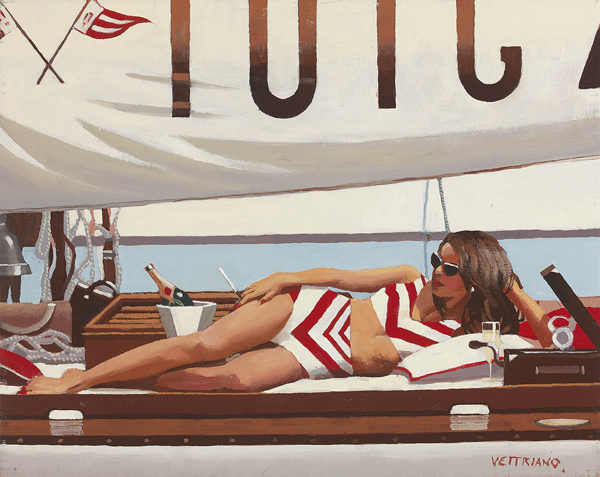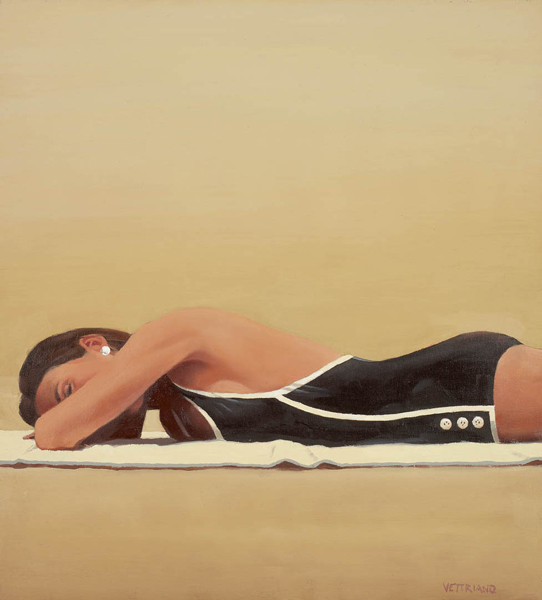 Heartbreak Gallery in London hosted an exhibition of twenty paintings curated largely from private collections.
BBC coverage
Jack Vettriano: A Retrospective
September 2013
The first major retrospective exhibition of works by Jack Vettriano opened at Kelvingrove Art Gallery and Museum in Glasgow on 21st September 2013 and ran until 23rd February 2014. This website features only a very small selection of the 101 paintings ranging in date from 1992 to 2012 that are featured in the Retrospective exhibition and which include all of Vettriano's most famous works gathered in from private collections around the world for the first time.
The Ballroom Spy
June 2011
Royal West of England Academy, 
Queen's Road, 
Clifton, Bristol BS8 1RX Featuring twenty paintings by Jack Vettriano and over forty gorgeous black and white photographs by Jeanette Jones, The Ballroom Spy showcases the intoxicating and glamorous world of Ballroom dancing. www.rwa.org.uk
The Family Business
September 2010
Photographer – Fredi Marcarini An exhibition of portraits by Fredi Marcarini. 16th – 26th September 2010 – London.
Days of Wine and Roses
September 2010
30th September - 31st October 2010 – Heartbreak
, 17 Bulstrode Street, London W1U 2JH Jack Vettriano's Days of Wine and Roses exhibition has a distinctly continental feel featuring paintings inspired by his visits to Milan and the French Riviera alongside some of his signature darker interiors. Click
HERE
to watch an interview with Jack Vettriano on this exhibition.
Days of Wine and Roses
March 2010
27th March - 2nd May 2010 – Kirkcaldy Museum & Art Gallery Jack Vettriano's Days of Wine and Roses exhibition will have a distinctly continental feel featuring paintings inspired by his visits to Milan and the French Riviera alongside some of his signature darker interiors. First exhibited in his native Fife and then laterally in London.
Homage à Tuiga
September 2009
On Saturday 19th September, the Yacht Club of Monaco celebrated the centenary of its world famous yacht, Tuiga, built in 1909 by William Fife, a west coast Scottish yacht builder. An exhibition of paintings by Jack Vettriano, inspired by Tuiga, opened at the Club on the launch night of its annual Classic Yacht Week in September 2009.
BBC Coverage
Sports Portraits
October 2008
19 October - 22 October 2008 – London The five portraits featured by Sir Peter Blake, Rankin, Gerald Scarfe, Stella Vine and Jack Vettriano went on public display at Bonhams, Montpellier Street, London SW7.
Tension, Timing, Triumph
May 2008
A triptych of paintings entitled, Tension, Timing, Triumph – Monaco 1971 was unveiled by HSH Prince Albert of Monaco at a private reception at the Hotel de Paris in Monaco on Wednesday 21st May 2008.
Love, Devotion and Surrender
June 2006
June 2006 – France Vettriano had acquired a studio in the South of France during the period in which he was preparing for this exhibition.
Fonetography
November 2004
The fonetography exhibition in aid of Mencap was sponsored by Nokia in association with The Times Magazine and included photographs taken by Damon Albarn, David Bailey, Sir Peter Blake, Tracey Emin, Nan Goldin and Jack Vettriano. The contributors were each given a Nokia 7610 camera phone with which to take their photographs and their brief was simply to 'capture the moment'.
Affairs of the Heart
June 2004
19 June - 31 July 2004 – London Affairs of the Heart - London's Portland Gallery on 19 June to 31st August 2004. His first show for four years.
The International Art & Design Fair
September 2001
This exhibition was held at the 7th Regiment Armory, Park Avenue at 67th Street, New York City, USA, 29th September to 2nd October 2001.
Lovers and Other Strangers
June 2000
June 2000 – London Lovers and Other Strangers, Portland Gallery, London.
Between Darkness and Dawn
June 1998
June 1998 (10 June – 10 July 1998) This exhibition featured the painting Dance Me To The End Of Love, one of Vettriano's best known works.
Half Way to Paradise
November 1996
November 1996 – Hong Kong. Held at the Museum Annex.
The Bluebird Collection
June 1996
June 1996 – Private Collection These seven paintings were inspired by the life and achievements of Sir Malcolm Campbell, who gained the world land speed record at various times during the 1920′s and 1930′s. The paintings were originally commissioned by Sir Terence Conran for his Bluebird Club in London. A limited edition boxed-set of the seven Bluebird images was released on 3rd September 2010 to mark the 75th anniversary of Malcolm Campbell's final World Land Speed record broken at Bonneville in 1935.
The Passion and the Pain
May 1996
27 May - 15 June 1996 – London A total of 51 new Vettriano paintings were exhibited at the Portland Gallery including The Road to Nowhere and The Red Room.
A Date with Fate
August 1995
An exhibition of new paintings at 37 Heriot Row, Edinburgh during the Edinburgh International Festival August 17 to August 27
Chimes at Midnight
October 1994
October 1994 – London This exhibition featured the painting The Billy Boys, one of Vettriano's best known works and was held at The Portland Gallery in London.
Summers Remembered
November 1993
Summers Remembered – an exhibition of oil paintings by Jack Vettriano, Corrymella Scott Gallery, 12th Nov – 3rd Dec 1993.
Fallen Angels
May 1993
May 1993 – London This was Vettriano's second exhibition in London and his first with The Catto Gallery.
God's Children
October 1992
2 October - 11 October 1992 – London This was Vettriano's first exhibition in London and featured The Singing Butler, his best known painting.